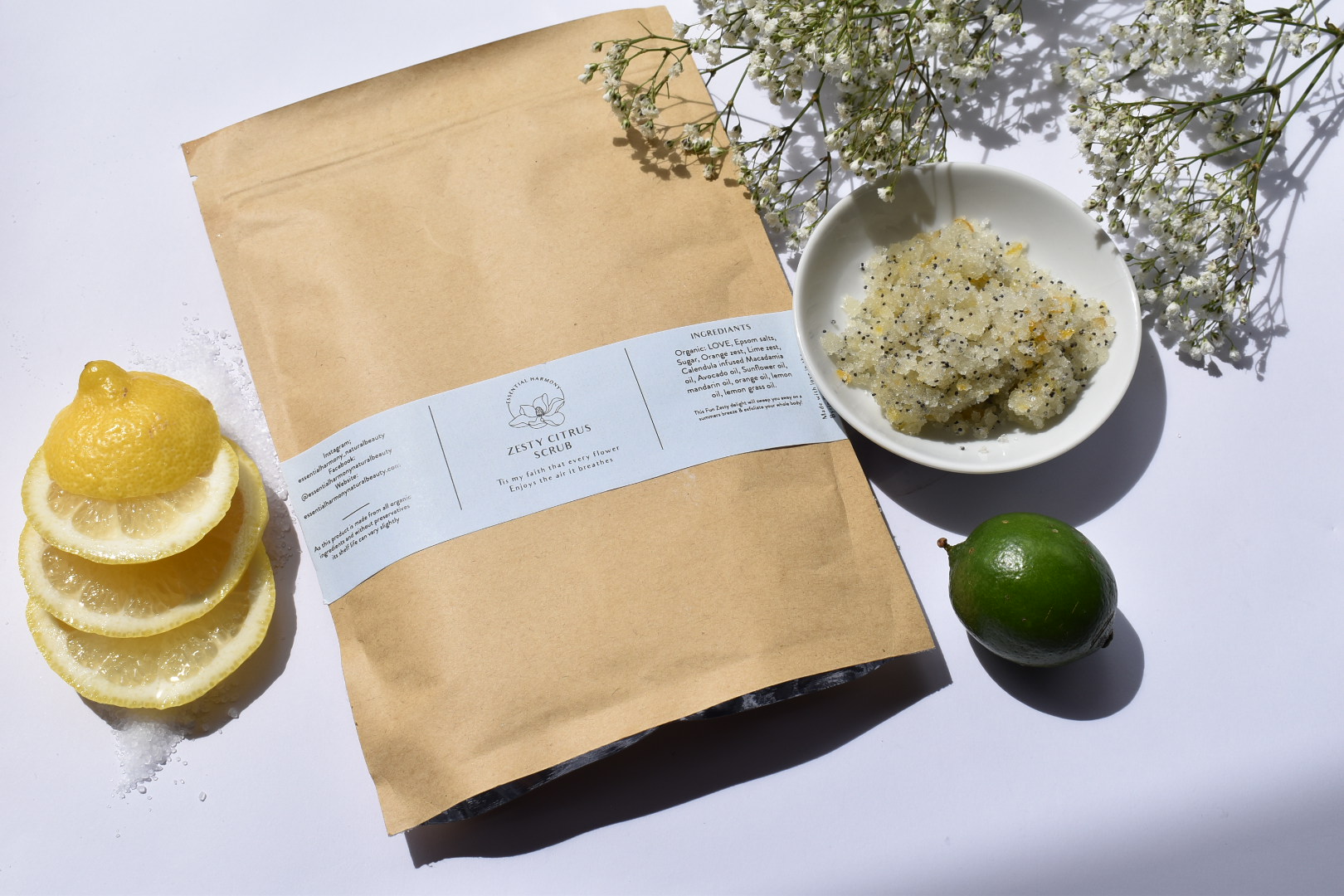 Zesty Citrus Body Scrub
My all time favourite!
This extra Zingy Body Scrub is just what your looking for to delight all your senses!
it smells delicious & feels like heaven on your skin!
This scrub is infused with calendula oil to cleans & heal your skin!
Not to mention the magnesium from the epsom salts being absorbed to help your sore muscles relax through transdermal absorption.
This zesty little citrus scrub defiantly ticks all of my box's!
No Nasties , No Cruelty, 100% Organic
Ingredients: LOVE, Cane Sugar, Epsom Salts, Calendula Infused Macadamia Oil, Avocado Oil, Sunflower Oil, Orange Zest, Lime Zest, Mandarin Oil, Lemon Oil, Lemongrass Oil, Orange Oil.