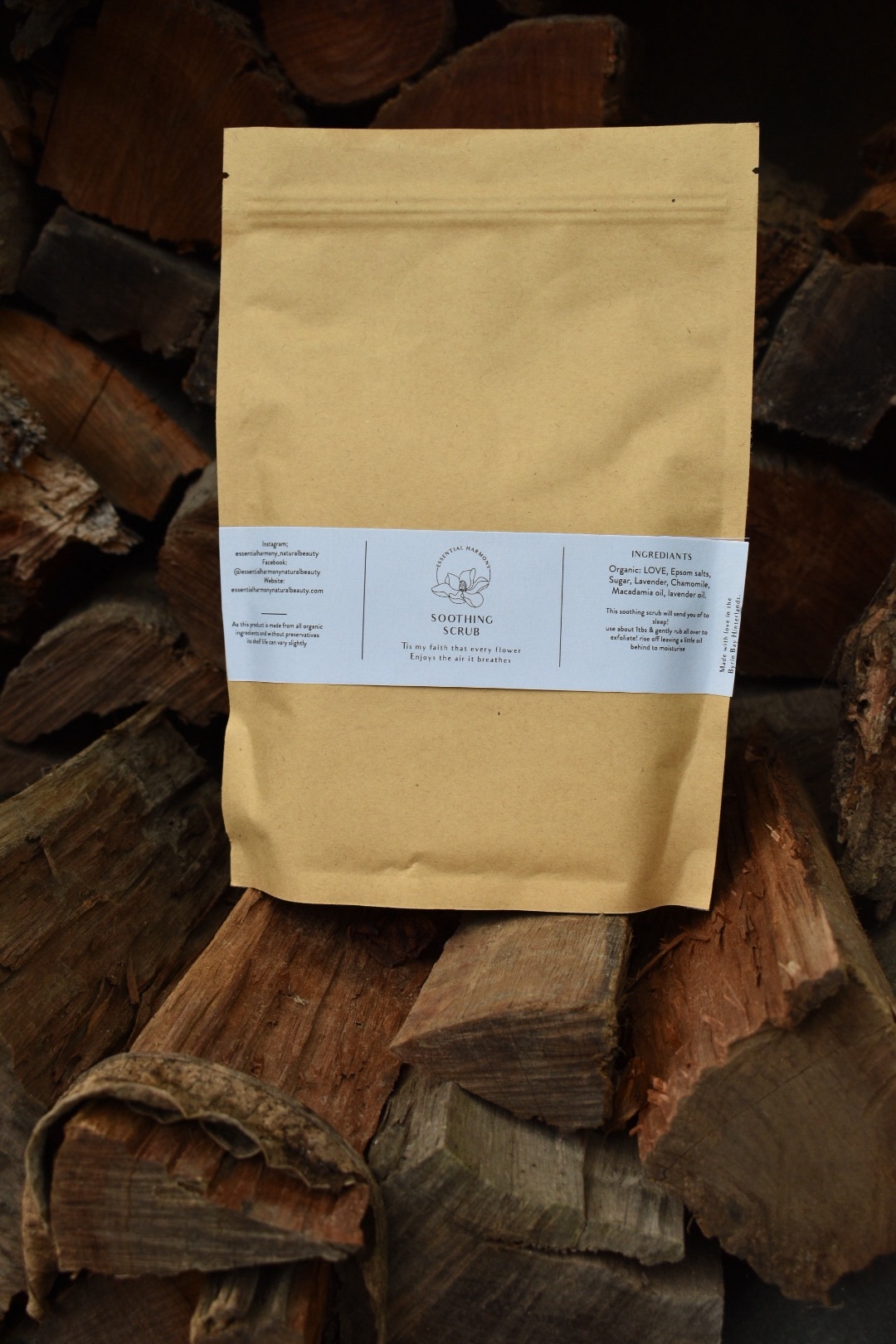 Soothing Scrub
Exfoliate head to toe while moisturising at the same time! Spoil your skin ~ relax & rejuvenate.
Sweet scents to lull you off to a land of bliss ~ sooth your tired skin with this rich scrub.
Organic Ingredients; Love, Epsom Salts, Sugar, Lavender, Chamomile, Macadamia oil, Lavender oil.
Use weekly or as desired~ rub in small circular all over to exfoliate & rejuvenate! Don't remove all the residual oils as these will moisturise & soften your skin.