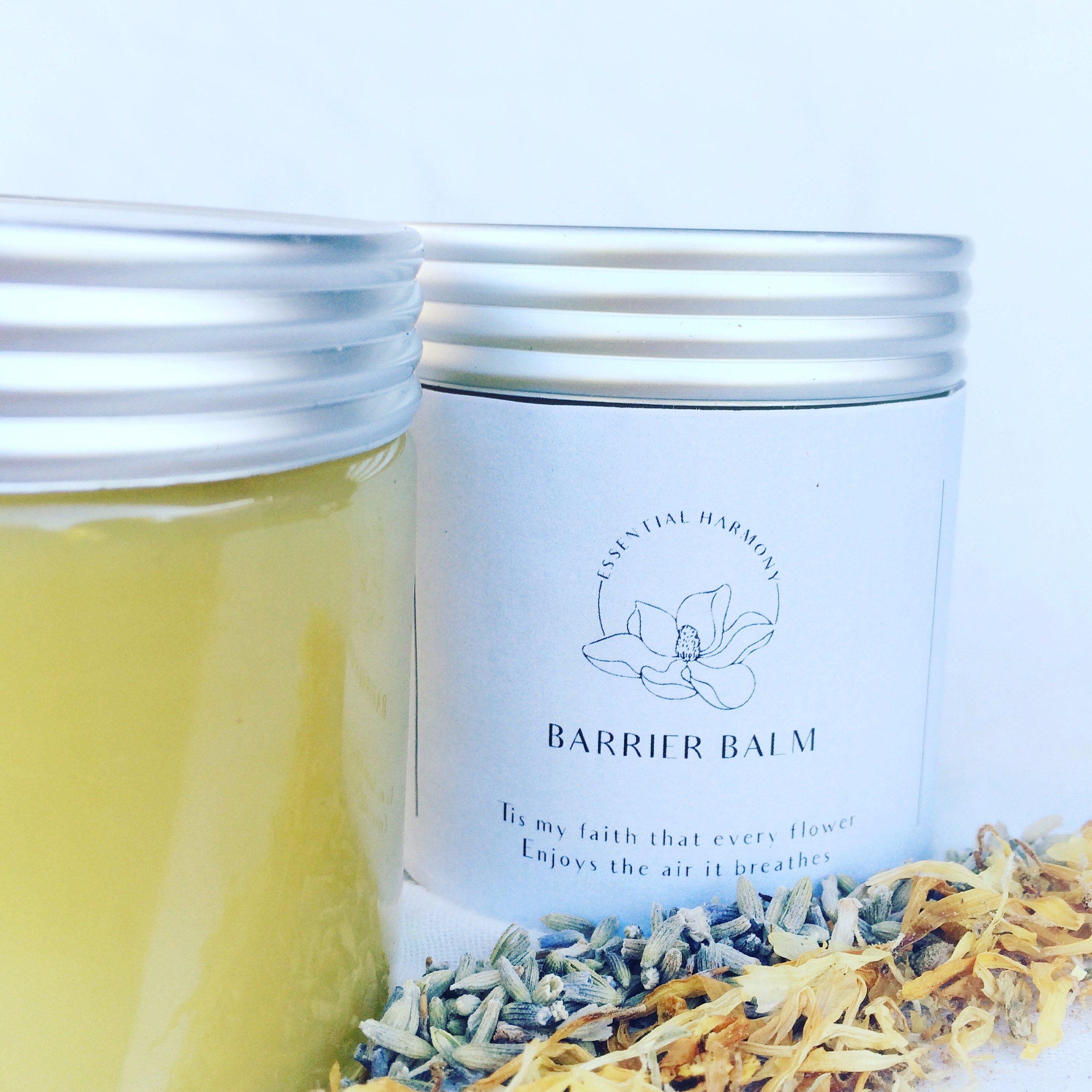 Barrier Balm
Barrier Balm ~ Made to sooth, stop the itch & provide a protective layer!
Barrier balm is lovingly infused with Calendula, Chamomile & healing herbs in our special base made with reparative oils & local Byron Bay bees wax which makes it a great protective barrier for all the stings and scrapes.
INGREDIENTS
Organic: olive oil, coconut oil, beeswax, rosehip oil, hemp oil, jojoba oil, sunflower oil, vitamin E oil, rosemary, calendula, Chamomile, lavender, tea tree.
This is the perfect remedy for all your itches, owes, bites & stings.